There was a Mommysavers mini crop! It was a blast. Heres what I got done!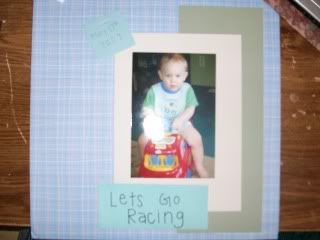 Then there was a Challenge that I did. It was a technique challenge that I had alot of fun with!
I'm getting close to finishing DS scrapbook. I also started on christmas cards. I think I'm going to make 45-50-ish of them, just so I have enough incase any extras pop up!
Christmas Cards: 1/50