Sunday, August 9, 2009
Posted by

Jessica
at 1:31 PM
No comments:

I've been pathetic!
We had a July Crop at
mommysavers.com
and it was so much fun! I won Queen Of The Crop :) Heres some of my projects:
I did a few for my sons scrapbook and some for my BOM. I had a blast!!!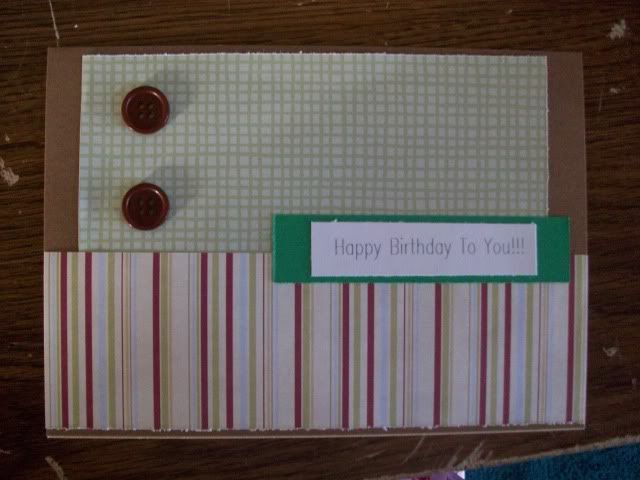 theres my 'guy-ish' card LOL I had such trouble trying not to pretty it up with flowers and such!
AND!! LOL I hope I dont get in trouble...the contest is over now on mommysavers.com heres my cordinated set:
I'm in LOVE with that butterfly stamp! Its so pretty! I dont know why I was putting my snowman pictures on a flower background...lol I was rushing too fast I guess!
I'm also working on a few pages for Rylans scrapbook called the Traveling Turtle! Somehow this little turtle works its way around the house. I've found it in the dishwasher, the pantry, somehow it got out to the truck one day LOL So I've been documenting its travel for DS! I'm sure he'll laugh about it someday.
Well...Now that I actually posted, I wont be gone for too long now! I have card sets I'm making for gifts and such for christmas and some birthdays.
Posted by

Jessica
at 1:18 PM
No comments: