I'm trying to pick up my slack!
On splitcoaststampers.com, they have ATC swaps, and I'm addicted! I cant help it. I've joined about 10 or so since I've joined the site, and I cant stop LOL So, heres some that I've done:
I also had my first experience with a new tool! Of course, it slips my mind as I'm typing this but its right here on this ATC:
I've also had some orders for my cards! Heres some recent ones I've done. I always try to take a picture because my cards usually dont turn on the same. And its fun to show, of course :)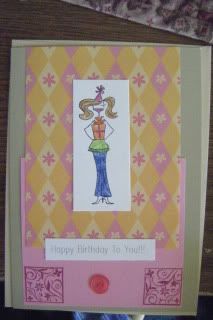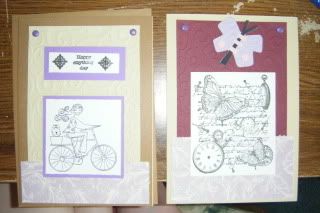 For some reason, I always take a picture before I color them LOL
Also, heres a few pages I did of my DS coloring for the first time!